ABS Class CNG 3800M3 Carrier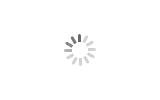 ABS Class CNG 3800M3 Carrier
For natural gas transportation between islands, offshore power plants, we can use CNG carrier for gas transportation instead of LNG carrier, a CNG carrier can load natural gas on a floating compression platform, and dischage natural gas on a floating/land-based discharging station, Tianjin sinogas repower energy co., ltd as a technican solution provider ables to give full package solution based on your project.

The CNG carrier capacity could be customized one from 800M3 to 20000M3 in single carrier, with working pressure usually 250Bar, voyage distance 100-500km, speed 10-18kn based on project.

To work with China bank for credit basis, we can offer both supply and rent options, if you have a project need CNG carrier, please contact with us anytime: gm@repowergas.com.
There are lots of natural gas reserves on off-shore gas well, which is close to shore but with limited volume, to compress these gas and deliver to power plant of pipeline is a good idea which is feasible, economical and easy.

Our CNG carrier is built by CNG storage jumbo tubes or CNG skid containers with ADR, IMDG approvals, to install these storage tanks on deck, with refilling, discharging, safety systems, it ables to get ABS, BV class approvals.
It is mature and reliable solution to transport CNG by sea, and it takes less than 12 months to start one project, and low investment, short time installation, so please let us know your potential project, we shall give our ideas to make your business increase fast !