Cryogenic LNG Mobile Refilling Trailer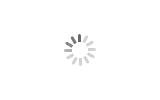 Cryogenic LNG Mobile Refilling Trailer
Sinogas repower

China

30 days

1000 units per year
LNG mobile refilling trailer:

1. Low requirement for site conditions, easy installation, thus the speed of building a station is very fast, is one of the best ways to build a temporary filling station;

2. Less investment, small floor coverage, low operating costs;

3. Short pre-cooling time, fast filling speed, less emission, high integration: analyzing through the compare of the skid station and mobile filling trailer, the skid station needs 5 minutes to precool, the mobile filling trailer needs only 1 minute; the skid station filling double cylinders need 7 minutes, the mobile filling trailer only needs 5 minutes; the pipe of mobile filling trailer is short, reduce emission;

4. Low transport costs: mobile filling trailer has the tanker features, is truly the combination of mobile stations and transportation storage, which can reduce the cost of transportation;

5. Flexible: can be used as a temporary station, and realize the function of mobile charging and emergency rescue. Equipped with power supply, both external power supply and self-generating can be used;

6. Safe and reliable: with natural gas leakage automatic alarm, emergency stop system.
Product Descritpion:
Mobile LNG refilling vehicle
Designed for dedicated LNG plus liquid vehicles for the mining and urban stations and LNG heavy-duty truck market.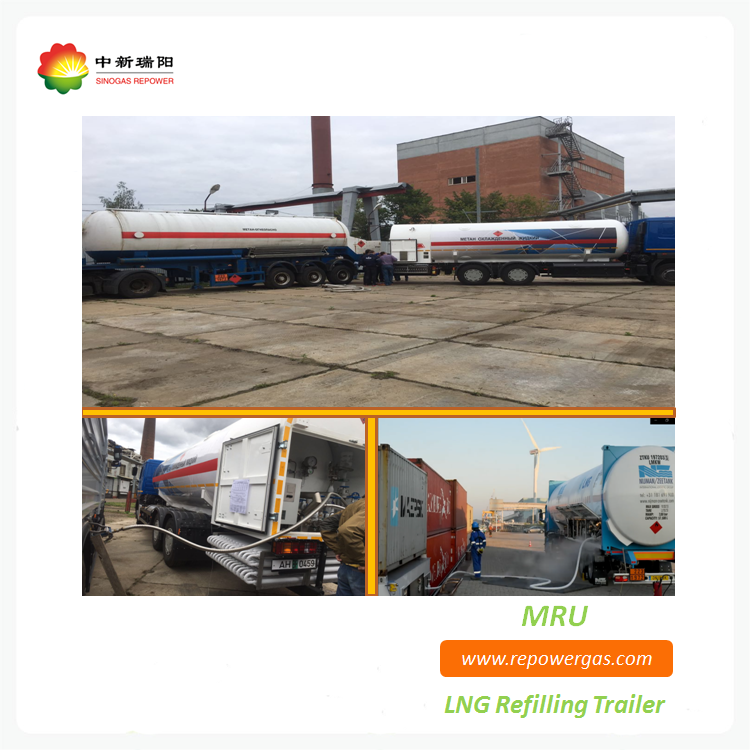 Main technical parameters of vehicles:
1. Chassis: DFE5250VF-201; Weichai 300 horsepower gas engine; with LNG adopted as the fuel and equipped with Jiangsu FURUI's 450 L LNG cylinder, the national ⅣEmission standard is met; with 7 T front axle adopted; with Dongfeng 10T axles as the middle and rear axles; with ABS.
2. Storage tank: the tank is of horizontal two-cylinder structure, with the interlayer high-vacuum multi-layer winding. The water capacity of the tank is 15m3 and the design pressure is 1.5Mpa. The inner cylinder is mad of 0Cr18Ni9 Austenitic stainless steel plate and the outer cylinder is made of Q345r steel plate for pressure vessel. Special supporting structure is used in between the inner and outer cylinder. Highly efficient heat insulation and radiation protection insulating material is adopted and the insulation layer is equipped with both cryogenic and normal temperature vacuum absorption devices for obtaining and maintaining long-term high vacuum to ensure good daily evaporation index, stable pressure during the long distance transportation and safe& reliable transportation.
Overall size: 9870*2500*3300