Cryogenic LNG Storage Tank 1000L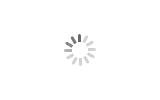 Cryogenic LNG Storage Tank 1000L
High quality approved by OEM heavy duty truck manufactuer in China.

Offers three years quality warranty, BV inspection report.

Different sizes available from 150L to 995Litres capacity.
1. Check current trailer engine type, brand, transmitter parameters, voyage distance, customer requirements, etc.
2. Customer give permite to check all parameters of tractors on site.
3. To select package solution, sign contract and supply new engine, make LNG storage tank, fuel system, etc.
4. Engineer come to Mexico for conversion guidelines two weeks time.
5. Testing operation 1-2 months for performance.
6. After support and quality warranty by engine company and local after service team.