High Pressure Hydrogen Gas Cylinder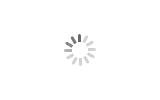 High Pressure Hydrogen Gas Cylinder
1. BV certified
2. Large amount of inflation, light weight, high cost performance, etc.
3. High safety performance: good plastic toughness, uniform force and reasonable stress distribution
4. A safety relief device is arranged at both ends of the bottle body, and the safety discharge device automatically works in case of abnormal working conditions such as over pressure and fire.
Checking List
| | | | | | | | | | |
| --- | --- | --- | --- | --- | --- | --- | --- | --- | --- |
| S/N | Working medium | Jumbo tube quantity | Filling volume(theoretical) | Tube skid container net weight(without chassis) | Total weight(CNG and tube skid container without chassis) | Total water volume | Working pressure | Overall dimension | Approval |
| 1 | H2 | 8xφ559mm | 4600Nm3 | 25086Kg | 25358Kg | 18.4M3 | 200Bar | 12192x2438x1890mm | BV, ISO, CE |
| 2 | H2 | 10xφ559mm | 5796Nm3 | 26880Kg | 27220Kg | 23M3 | 200Bar | 12192x2438x1890mm | BV, ISO, CE |
| 3 | H2 | 10xφ559mm | 7308Nm3 | 29880Kg | 30537Kg | 23.2M3 | 250Bar | 12192x2438x1890mm | BV, ISO, CE |
| 4 | H2 | 11xφ559mm | 6187Nm3 | 33000KG | 33363KG | 24.75m3 | 200Bar | 12192*2438*1890mm | BV, ISO, CE |