ISO Certified Full Package CNG Fuel System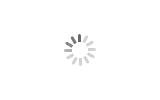 ISO Certified Full Package CNG Fuel System
CNG vehicle full package fuel system consists of: CNG storage cylinder from 20 Litres to 800 Litres volume, CNG refilling connector, pressure gauge, ECU, injectors, safety alarms, other parts, etc, we could offer full package of conversion kits and technical training by experienced technicians.

To check the vehicle and engine type, technician will give customized solutions for each vehicle, depend on vehicle engine injection model, horse power, emission standard, etc, and besides of supply full package of conversion kits, we shall give training to customer workers for testing, installation, maintenance, etc.
Vehicle like city bus, pickup, garbage car, forklift, logistic trucks, loaders are all able to convert into natural gas full, by give the existing engine conversion kits or by changing a new engine, based on feasiblity and cost.
We able to give full package solutions, please contact with us anytime for more information.