ISO Certified Full Package CNG Truck Conversion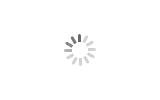 ISO Certified Full Package CNG Truck Conversion
We can save fuel cost and help our environment by converting our diesel truck/tractor into natural gas fuel, we just need to change a brand new gas engine, give the vehicle CNG/LNG storage, refilling units, there will be also automatically control gas supply system and safety alarm system.

Vehicle brand like Volvo, Benz, Ken-worthy, Freight liner ables to convert into CNG or LNG fuel, we can supply full package solutions and gas engine with conversion kits, we also give technical support like training work to workers, maintenance guidelines.

The new gas engine shall have same quality warranty from manufacturer, for after service and spare parts.
How to start conversion for your fleet:
1. Check current trailer engine type, brand, transmitter parameters, voyage distance, customer requirements, etc.
2. Customer give permite to check all parameters of tractors on site.
3. To select package solution, sign contract and supply new engine, make LNG storage tank, fuel system, etc.
4. Engineer come to Mexico for conversion guidelines two weeks time.
5. Testing operation 1-2 months for performance.
6. After support and quality warranty by engine company and local after service team.
7. Customer that needs credit from China bank may takes 2-6 weeks longer time.