LNG Mini-carrier 30000M3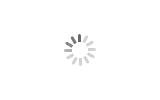 LNG Mini-carrier 30000M3
LNG mini-carrier with water volume below 30000M3, with bi-fuel power, LNG horizontal storage tank below deck, ables to do storage and transport LNG in river and short distance on sea, water capacity customized as per project.

Our ship build yard are one of largest ship building yard in China, that have more than 60 years experience to build different type of ship, ables to build LNG mini-carrier in high quality and fast delivery.
Tianjin sinogas repower energy co., ltd works with national level engineering institutions, to design, fabricate LNG mini-carrier with water volume: 2200M3, 3000M3, 6000M3, 10000M3, 16500M3, 30000M3, and also more model are available as per customer project specific requirements.
Please contact with us anytime for more information and quotation: gm@repowergas.com