LPG 40ft Semi Trailer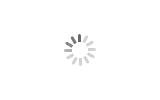 LPG 40ft Semi Trailer
1. 36M3, 38.3M3, 43M3, 46M3, 52.6M3, 56.1M3, 58M3 etc. volume could be chose.

2. With ASME standard or chinese standard, different price.

3. International brands of valves and safety accessories.
52M3 LPG semi trailer technical parameters

Product Description

52m3 LPG Semi-trailer

Design Capacity

52 m

3

Kerb Weight

13374 KG

Payload

25506 KG

Outer Dimension( L* W* H)

12000mm*2500mm*3990mm

Design Temperature

-20/50℃

Design pressure

17.7Bar

Shell design thickness

10 mm

Head design thickness

11 mm

Main Material

Q420R(WH5900)

Design Service Life

10 years
For other technical parameters, pls feel free to contact us.