Middle Pressure Gas Tank Trailer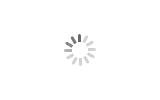 Middle Pressure Gas Tank Trailer
1. Could get gas from high pressure or middle pressure net work directly, without compressor, less investigation.

2. Equipped with 2 inch gas outlet and 2 inch gas inlet, more quickly.
Brief introduction
The middle pressure gas tank trailer was mainly designed for geting gas without compressor. This product uses a lot of new technology to make that.
Technical data
Working TEMP: -19~50 ℃
Weight of cylinder: 26948 kg
Working pressure: 40 Bar
Design capacity: 56 M3
Outside dimension: 2400x2400x12794 mm
For more details, pls feel free to contact us.