Oilfield Large Capacity Gas Compressor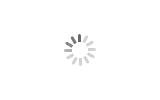 Oilfield Large Capacity Gas Compressor
1. Designed for bad gas condition, with H2S, H2O etc. harmful content.

2. High reliability.

3. Is adapted to changing inlet pressure and flow capacity.

4. The compressor is designed and manufactured according to API618 and API11P.
Brief introduction
Due to its heavy load and low speed, it can better adapt to harsh environments and achieve unattended operation.
The oilfield compressor uses sulfur-resistant design and manufacturing technology to enable the compressor to operate safely and reliably in gas fields with high sulfur content.
The normal working low heat value of the engine is in the range of 16510kJ/Nm3~47700kJ/Nm3, no deflagration, no power reduction; wide range of speed and torque, can be 60~100% under rated conditions. Operation, which facilitates the adjustment of the minimum displacement, can be as low as 36% of the design displacement.

For more details, pls feel free to contact us.