CNG Regulation Unit 100NM3/h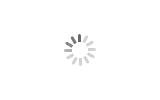 CNG Regulation Unit 100NM3/h
Repowergas

China

30-45 days

10 units / month
Technical Features:
1. CNG PRMS flow capacity range from 100NM3/h to 10,000NM3/h in single skid available;
2. CNG pressure regulator Inlet pressure from 250 Bar, 200 Bar, outlet pressure based on customer requirements, from 100Kpa to 20 Bar;
3. Pressure reducing station with over pressure, over temperature, gas leakage ESD system. Low water level, gas leakage alarm system available;
4. The CNG decanting system use electric heating method, convenient control, easy operation;
5.Customized design and reliable performance for different environment and working conditions.
Small flow CNG PRMS with compact structure, complete function. Easy for transportation and installation. It proved a perfect solution for commercial natural gas user like restaurant, hospital, hotel etc.
100NM3/H flow capacity pressure regulator with double lines, one working, one standby structure. We select most reliable quality brand regulator like TESCOM, ROGGE, FISHER or equivalent brand, best quality flow meter like E+H, ITRON brand, CANGNAN etc.
High pressure pipeline use complete stainless steel made, 100% x-ray welding line testing before 1st stage regulator, 20% x-ray testing after 1st stage regulator.
Electrical heater set before filter and 1st stage pressure regulator, avoid pipeline and components frozen during pressure reducing, protect the key parts. PLC control panel with SCADA system, user can remote monitor gas flow, pressure, temp parameters online anytime.
Our CNG pressure regulating unit with over pressure, over temperature ESD and relief device. Low water level, gas leakage alarm. Keep the whole system operation safe and stable.