Turn Key Power Plant 10MW Solution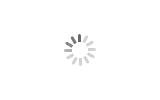 Turn Key Power Plant 10MW Solution
1. Package solution for customer. we could provide various equipment to meet your demand.

2. China's good gas engine provider, has manufactured gas genset more than 30 years.

3. Two years warranty, also free charge installation guide, staff training etc.

4. Woodward control technology, Motortech digital ignition system and ABB turbocharger.
Supply scope
| | | | | |
| --- | --- | --- | --- | --- |
| Item | Qty. | Description | Sinogas | Owner |
| 1 | | Design for 10MW power plant | | |
| | | Holistic design for 10MW power plant | | ■ |
| 2 | | Basic supply scope of gas genset 1200GF9-T | | |
| 2.1 | | Engine | | |
| | 1/Set | H16V190ZLT-1 | ■ | |
| 2.2 | | Three-phase internal pole sync. Alternator | | |
| | 1/Set | JFG series, 6600V, 60Hz | ■ | |
| 2.3 | | Genset components | | |
| | 1/Set | Common base frame for 1200GF9-T | ■ | |
| | 1/Set | Flexible coupling for 1200GF9-T | ■ | |
| | 1/Set | Standard genset components for 1200GF9-T | ■ | |
| 2.4 | | Genset assembly | | |
| | 1/Set | Genset assembly for 1200GF9-T | ■ | |
| 2.5 | | Control system | | |
| | 1/Set | Genset control panel | ■ | |
| | 1/Set | Control system for 1200GF9-T genset | ■ | |
| | 1/Set | IG-NT Synchronization module | ■ | |
| | 1/Set | IC500 ignition system | ■ | |
| 2.6 | | Fuel gas supply System | | |
| | 1/Set | Gas filter | ■ | |
| | 1/Set | Gas pressure regulator | ■ | |
| | 1/Set | Electromagnetic valve | ■ | |
| | 1/Set | Safety exhaust valve | ■ | |
| | 1/Set | Gas control valve | ■ | |
| | 1/Set | Mixer | ■ | |
| 2.7 | | Starter system | | |
| | 2/Set | Electrical starting motor DC24V | ■ | |
| | 4/Set | Accumulator 195Ah | ■ | |
| | 1/Set | Battery charger AC22V/DC24V | ■ | |
| 2.8 | | LT cooling system | | |
| | 1/set | Radiator(same with HT) | ■ | |
| | 10/set | Fan(same with HT) | ■ | |
| | 10/set | Motor(same with HT) | ■ | |
| | 1/Set | Engine cooling water pump | ■ | |
| | 1/Set | Temperature sensor | ■ | |
| | 1/Set | Aftercooler | ■ | |
| | 1/Set | Lubricating oil heat exchanger | ■ | |
| 2.9 | | HT cooling system | | |
| | 1/set | Radiator(same with LT) | ■ | |
| | 10/set | Fan(same with LT) | ■ | |
| | 10/set | Motor(same with LT) | ■ | |
| | 1/Set | Engine cooling water pump | ■ | |
| | 1/Set | Temperature sensor | ■ | |
| 2.10 | | Intake air and Exhaust system | | |
| | 2/Set | Air filter | ■ | |
| | 1/Set | Exhaust gas silencer | ■ | |
| | 1/Set | Set of flanges, gaskets, screws for exhaust silencer | ■ | |
| | 1/Set | Exhaust pipe | ■ | |
| | 1/Set | Silencer bracket | ■ | |
| | 1/Set | Silencer support | | ■ |
| | 1/Set | Heat insulation of exhaust pipe | | ■ |
| 2.11 | | Lubricating oil system | | |
| | 1/Set | Luboil pump | ■ | |
| | 1/Set | Oil filter | ■ | |
| | 1/Set | Oil filter bypass-check valve | ■ | |
| | 1/Set | Centrifugal filter | ■ | |
| | 1/Set | Electric oil pre-feeding pump | ■ | |
| | 1/Set | Pressure limiting valve | ■ | |
| | 1/Set | Luboil sump | ■ | |
| | 1/Set | Oil pressure sensor | ■ | |
| | 1/set | Oil temperature sensor | ■ | |
| | 1/plant | Oil filling pump | | ■ |
| 2.12 | | Standard special spare parts | | |
| | 1/Set | For engine: H16V190ZLT-2 | ■ | |
| 2.13 | | Standard documentation | | |
| | 1/Set | Set of technical documentation | ■ | |
| 2.14 | | Tools | | |
| | 2/Plant | Standard tools for maintenance | ■ | |
| | 1/Set | Standard special tools | ■ | |
| 3 | | Electrical equipment | | |
| | 10/Plant | HV cabinet of genset | ■ | |
| | 1/Plant | PT cabinet(6.6kV) | ■ | ■ |
| | 1/Plant | DC cabinet | ■ | ■ |
| | 1/plant | Outlet cabinet of power plant | ■ | ■ |
| | 1/Plant | Incoming cabinet of transformer(for plant) | ■ | ■ |
| | 1/Plant | Transformer for power plant self-use(for plant) | ■ | ■ |
| | 1/Plant | Outlet cabinet of transformer(for pant) | ■ | ■ |
| | 3/Plant | LV Distribution cabinet in power plant | ■ | ■ |
| | 1/Plant | Cable | ■ | ■ |
| 4 | | Gas station for power plant | | |
| | 1/Plant | Gas station for power plant | | ■ |
| 5 | | Erection work | | |
| 5.1 | | Civil & architecture work | | |
| | 1/Plant | Soil investigation report | | ■ |
| | 1/Plant | Site environment report | | ■ |
| | 1/Plant | Site land | | ■ |
| | 1/Plant | Site land leveling & cleaning | | ■ |
| | 1/Plant | Civil works, Foundations | | ■ |
| | 1/Plant | Road & paving for power plant | | ■ |
| | 1/Plant | Electric grounding | | ■ |
| | 1/Plant | Gas detection, firefighting system | | ■ |
| | 1/Plant | water supply system | | ■ |
| 5.2 | | Installation work | | |
| | 1/Plant | Genset installation | | ■ |
| | 1/Plant | Installation for mechanical equipment | | ■ |
| | 1/Plant | Installation for electrical equipment | | ■ |
| | 1/Plant | Installation for piping/support | | ■ |
| | 1/Plant | Installation for AC & ventilation for electrical room, else | | ■ |
| | 1/Plant | Installation material and tools: piping, valve, insulation, steel, welding machine, crane, others. | | ■ |
| 6 | | Services | | |
| 6.1 | | Packing | | |
| | 1/Set | Packing | ■ | |
| 6.2 | | Transport | | |
| | 1/Set | Transport to Chinese port | ■ | |
| | 1/Set | Transport to the site of power plant from Chinese port | | ■ |
| 6.3 | | Factory test | | |
| | 1/Set | Engine test in factory | ■ | |
| 6.4 | | Supervision Installation | | |
| | 1/Set | Installation supervision | ■ | ■ |
| 6.5 | | Commissioning | | |
| | 1/Set | Commissioning | ■ | ■ |
| | 1/Set | 1st maintenance after commissioning | ■ | ■ |
| | 1/Set | Mineral oil for initial filling (L) | | ■ |
| | 1/Set | Initial filling water with antifreezes (L) | | ■ |
| 6.6 | | Training | | |
| | 1/Plant | Operator training (per participant/one week) | ■ | ■ |
| 7 | | Other | | |
| 7.1 | 1/Plant | Custom clearance in the country of destination | | ■ |
| 7.2 | 1/Plant | Taxes & duties in the country of destination | | ■ |
| 7.3 | 1/Plant | Storage area for equipments in the country of destination | | ■ |
| 7.4 | 1/Plant | All applicable permits or approvals by government for pant | | ■ |
| 7.5 | 1/Plant | Accommodations for all engineers and workers in site | | ■ |
| 7.6 | 1/Plant | Insurance | | ■ |
| 7.7 | 1/Plant | other | | ■ |