Supply Quality Turn Key full package Power Plant 20MW Solution Promotions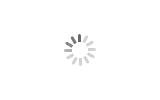 Turn Key Power Plant 20MW Solution
1. Package solution for customer. we could provide various equipment to meet your demand.

2. China's good gas engine provider, has manufactured gas genset more than 30 years.

3. Three years warranty, also free charge installation guide, staff training etc.

4. Woodward control technology, Motortech digital ignition system and ABB turbocharger.
Supply Turn Key Power Plant 20MW Solution,Quality full package power plant Promotions
20MW gas power plant was consisted of 16 sets 1200 kw gas genset and 2 set 400 kw gas genset. If you don't have enough space, there is also 5sets 4MW gas genset could be chosed. Also low-voltage switch gear, high-voltage switch gear, control panel, transformer, DC panel are included.
Related Products