YPF to transport fuel in a CNG powered truck
02-12-2022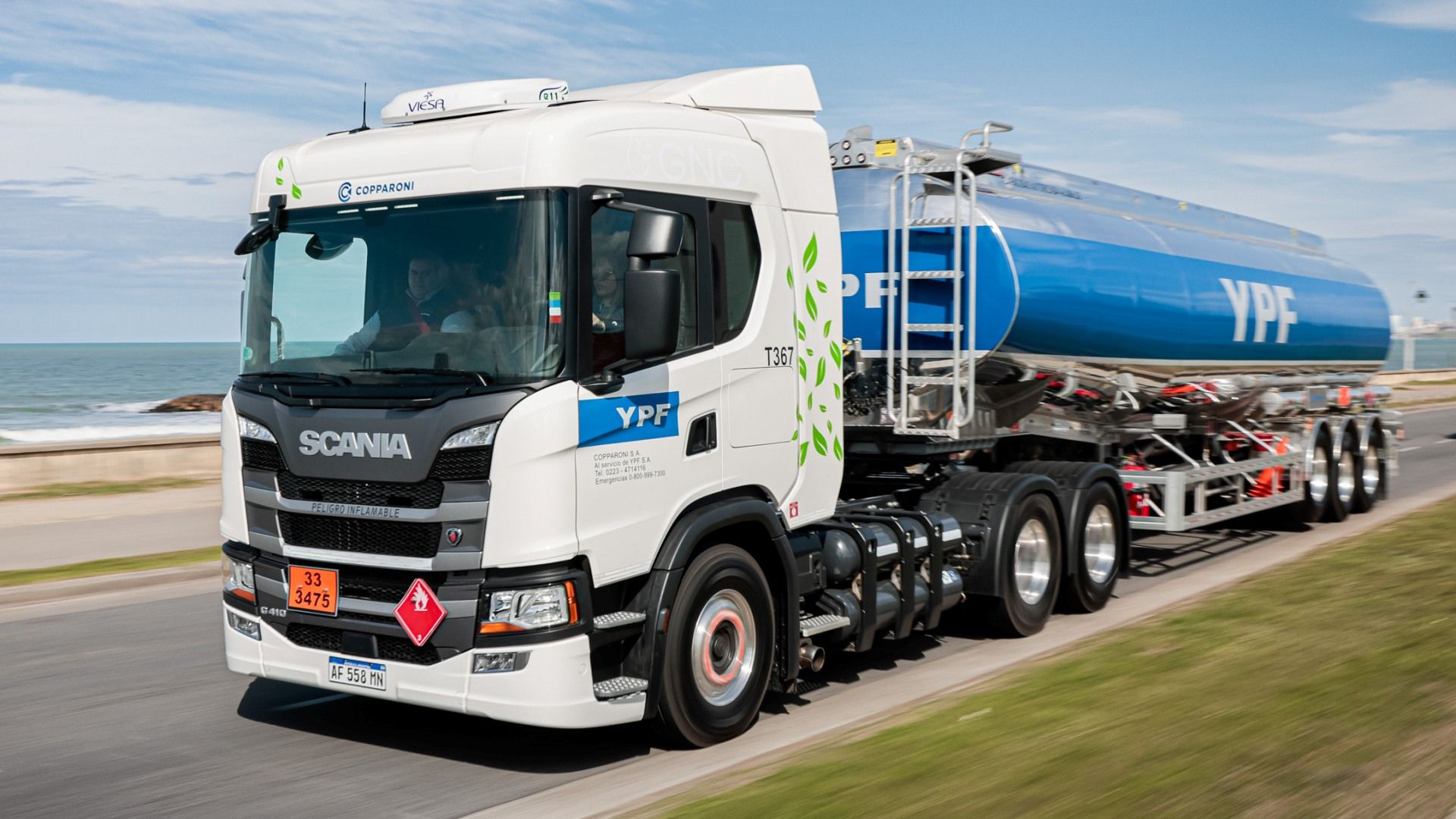 November 10, 2022. Scania Argentina managed, together with YPF S.A. and Copparoni S.A., the necessary authorizations for a truck powered by compressed natural gas (CNG) to operate in the refineries and distribute fuel in the service stations of the state oil company. After an extensive process, the G410 6×2 model of the Green Efficiency line became the first CNG unit to serve the hazardous cargo segment.
"It is a pride to have one of the first CNG trucks that will supply fuel and also to have been chosen by YPF and Scania for this strategic alliance," said Raúl Copparoni, head of the company that, in addition to carrying out the logistics for the transport of fuel on the Atlantic Coast, it also carries out general cargo and international transport from its base in the province of Mendoza.
"We are celebrating the beginning of a new stage: the first CNG truck approved for transporting fuel. We hope and trust that this will be a model to be followed by other companies that carry out this activity", remarked Guillermo Gaillour, Manager of the Pampean Region, which has branches in Mar del Plata, Trenque Lauquen, Olavarría and Bahía Blanca. .
Argentina has a network of almost 2,000 filling stations that sell CNG, of which 500 are YPF. In this way, the Argentine oil company is one of the main suppliers in the demand for this fuel for vehicle propulsion.
Quoted from:https://www.gnvmagazine.com