LNG Fast Supply Equipment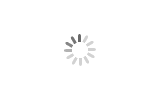 LNG Fast Supply Equipment
Repowergas

China

30-40 days

10 units per month
Feature:
1. LNG skid mounted regasification station flow capacity can be designed from 1,000 Nm³/hr to 20,000 Nm³/hr.
2. LNG transfer to gas in 30 minutes, highly integrated equipment, super easy installation;
3. 20FT skid flow capacity reach to 1,000Nm³/hr, 40FT skid flow capacity reach to 5,000Nm³/hr , it can be designed as transportable equipment;
4. Perfect solution for LNG gas peak shaving and emergency gas supply;
5. For big flow capacity peak shaving station, like 10,000 Nm³/hr to 20,000 Nm³/hr, total investment one tenth of traditional ambient temperature evaporator solution;
6. LNG gas quick supply system with over pressure, over temperature ESD system and Low water level, gas leakage alarm system available. Automatic PLC control;
7. One skid integrated LNG defuel booster, heat exchanger, burner, LNG evaporator, pressure regulator, chimney etc, all in one solution;
8. LNG/LPG dual fuel available.
Traditional LNG ambient vaporizer gasification station save energy cost but in the meantime with following disadvantages:

1. Long construction period;
2. Big land occupation;
3. Lot of accessories and ancillary device;
4. Flow output not stable in winter;
5. Complicate operation and installation;
6. Many resource occupied even not operation;
7. Fixed assets, not movable;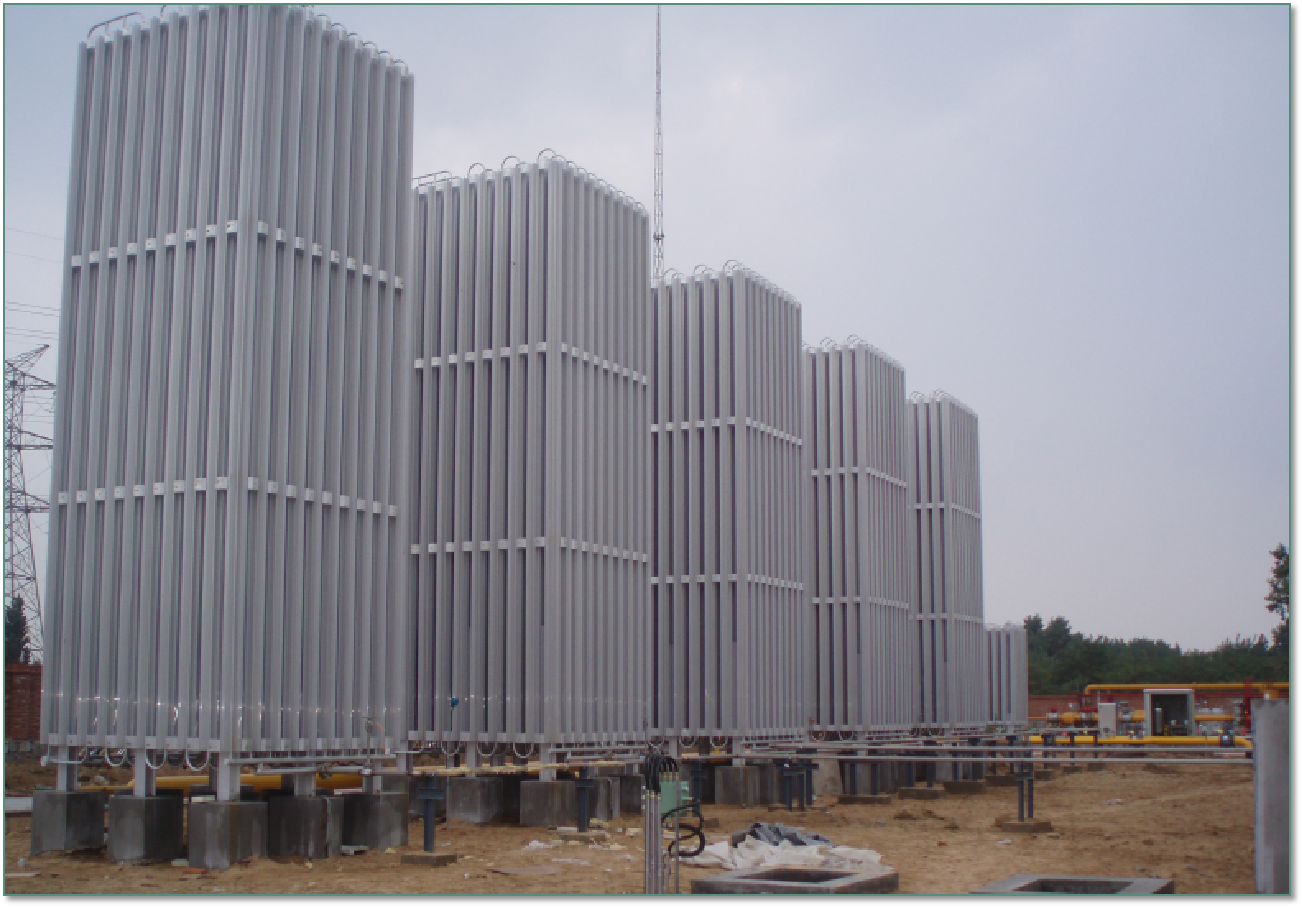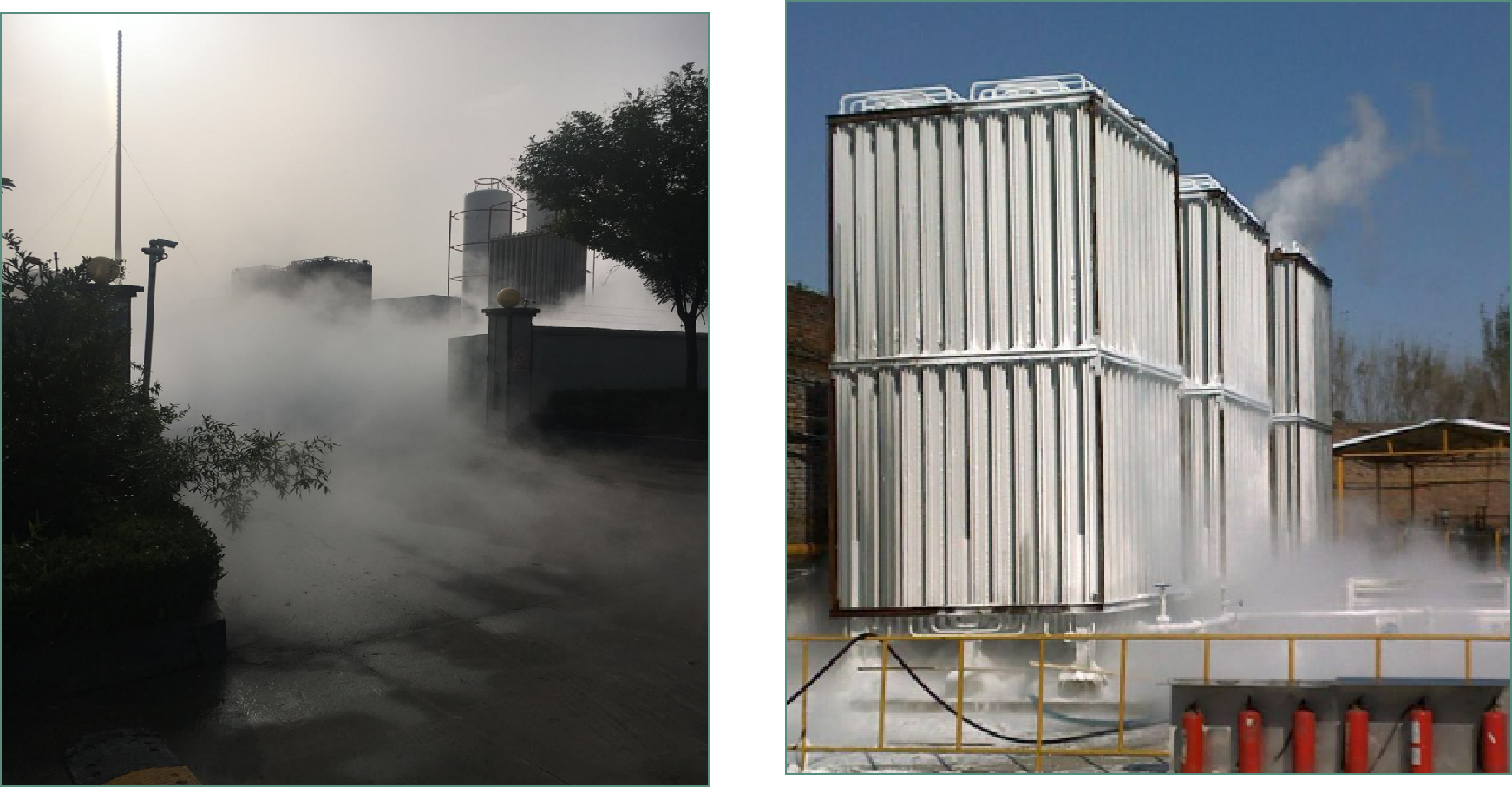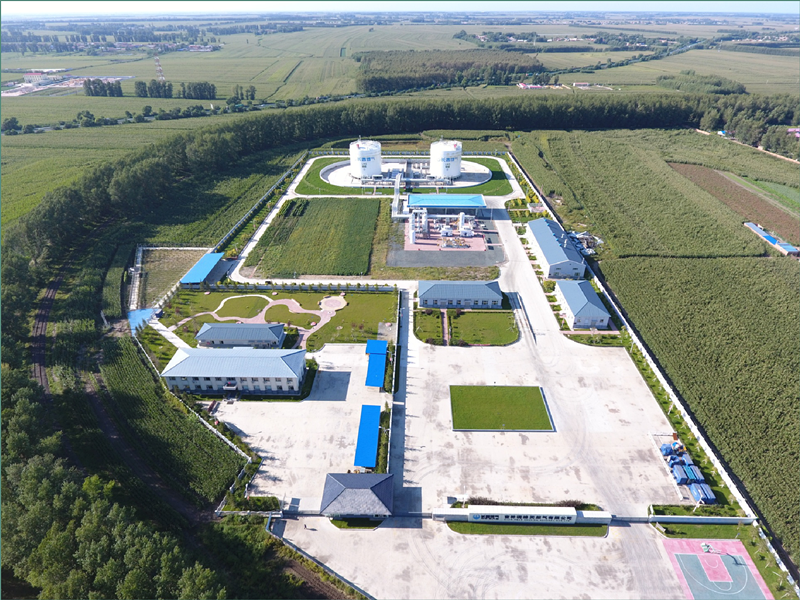 Repowergas LNG fast supply system with advantage of
1. Simple regasification process,automatic control. LNG tank or trailer connected, gas supply in 30 minutes ;
2. No need external energy source, forced LNG regasified by gas self-consumption. Gas consumption lower to 1.5% of output flow ;
3. Small land occupation, design cost, accessories, labour cost, operation cost and maintenance cost, save total investment hugely;
4. Stable peak flow output, no effect by the weather and ambient temperature, best solution for LNG peak shaving;
5. No need vaporizer switch for defrost;
6. LNG fast supply evaporator can be designed as vehicle-mounted type, perfect for emergency gas supply;