Type Y gas cylinder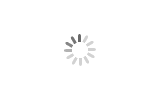 Type Y gas cylinder
SINOGAS

China

30

1000sets/0ne year
▶ Executive Standards:ISO11120、TPED、DOT-3AA\3AAX Code and Q/1500LXZ001-2017 Capacity steel seamless cylinder>.
▶ Applications: Used for high-purity and high-pressure liquefied gas storage and
transportation, to provide safe and reliable quality assurance for the storage and
transportation of high corrosive gas.
▶ Nominal working pressure: 166Bar, cylinder diameter is divided into φ610mm, φ850mm
series.
▶ φ610 series product specifications: 440L, 470L, 520L
▶ φ850 series product specifications: 880L
The feature of the product
▶The advanced manufacture technology and equipment, feasible quality insurance system.
▶ Y cylinder can get DOT,TPED certificate together . which will make Y cylinder
transporting gas around world.
▶ CGA valves, and orbital welding process.
▶ Helium leakage test rate reaches to 1*10-7 pa.m3/s.
▶ Roughness: 0.3~0.8μm; Moisture level: 0.5~1ppm; Particle content(NVR): 50~100mg/m2.
Diameter(mm)

Capacity(L)

Wall thickness(mm)

Working pressure(Bar)

Filling medium

Certifications

610

440/470/520

15

166

N2、He、SiH4、SF6、

HN3、N2O、CL2、HCL

TPED、ISO11120、GB
850
880

23
166
CL2、HCL、CO2、N2O、

NF3、SF6、CF4、NH3、

CH3F、CH2F2、CHF3、C2F6

TPED、DOT、GB