ADR Standard H2 Gas Storage Cylinder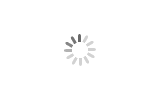 ADR Standard H2 Gas Storage Cylinder
H2 gas container able to transport to H2 refilling station gas in 200Bar or 250Bar pressure.

We able to offer different capacity of jumbo tube skid product based on customer requirements.
5.1 The jumbo tubes are tested and inspected as per ISO11120: 1999 standard , all the testing procedure will be witnessed by independent third party inspection Bureau Veristas or SGS, the testing report from raw material MTC to finish products inspection report will be approved, all components including tubing system, valves system are fully strictly inspected, tested for leakage as per relevant quality standards with mill test certificate as well.
5.2 We offer below quality warranty for customers:
1. Mandatory BV third party inspection audit during production.
2. Two years' quality warranty time with spare parts.
3. After-sale service by professional team technical.
4. Life time warranty for jumbo tubes.