Hydrogen Gas Compressor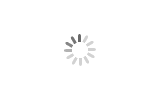 Hydrogen Gas Compressor
1. Special designed for hydrogen gas.

2. Our company's hydrogen compressors are widely used in hydrogen production systems, benzene hydrogenation, tar hydrogenation, carbon 9 hydrogenation, catalytic cracking and other processes.
Brief introduction
The hydrogen gas compressor is mainly used in compressing and transporting hydrogen gas. It was mainly used in hydrogen gas filling station, the chemical reaction that needs hydrogen gas.
Pls send your demand to us, then we could choose one suitable hydrogen gas compressor for you.