L-CNG Station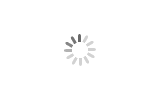 L-CNG Station
Sinogas repower

China

30 days

1000 units per year
L-CNG Station:

1. Monitoring and management for LNG storage tank, cryogenic high-pressure piston pump, process valves and dispensers;

2. Automatic switch and control for operating code among unloading, pressure of regulating, gas refilling, standby, etc.;

3. Data collection, inquiry, storage and reports form printing;

4. Alarm and faults diagnosing.
Product Description:
The complete set of equipment system of L-CNG refilling station manufactured by us has many functions such as pump unloading, self-pressure booster unloading, LNG converts into CNG and CNG filling.
Select the submerged pump for fast speed discharging. The design of self-pressure-increasing unloading function can ensure all the LNG from the transport tanker to transfer into LNG storage tank in the event of a power outage.
LNG is realized to fill storage cascade and NGV through cryogenic piston pump after pressure increasing and vaporizing. Compared with the conventional CNG station, the equipment dependence of the natural gas compressor with high energy consumption and high noise is avoided, the operation cost is reduced, and the environmental pollution is reduced.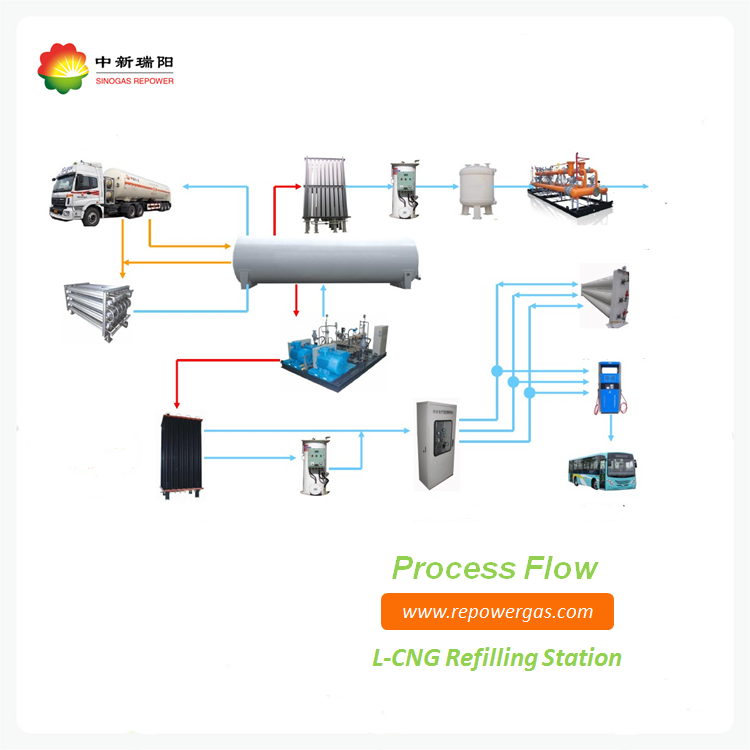 Main equipment in L-CNG Refilling Station includes:
LNG storage tank, LNG unloading pump skid, L-CNG skid ( piston pump, high pressure air temperature vaporizer, sequence control panel, high pressure pipeline, CNG storage cascade, CNG dispenser, IC management system, automatic control system, safety protection system, on-site cable and other supporting equipment, etc.).