LNG Fuel System Conversion Solution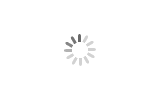 LNG Fuel System Conversion Solution
By convert into natural gas fuel, we able to save fuel cost, decrease emission, our package solution will works for different type of ship from passanger ship to coal loading barge, etc.

The technical solution shall be offered upon we have a firm enquiry by email.
To use LNG/CNG natural gas as fuel for ship or ferry is going to save fuel cost, and decrease emission, it could be a good idea to convert your existing diesel engine ship into gas fuel one, and they can get refilled by our mobile LNG refilling trailer.
Here our engineering team able give package solution for it, please contact with us at info@repowergas.com.