Skid-mounted Natural Gas Plant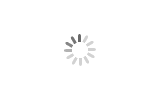 Skid-mounted Natural Gas Plant
Skid mounted LNG plant available from 20000Nm3/D to 150000Nm3/D.

It is perfect solution for well gas liquefaction, you can transporte the equipment by trailer.

It is high efficiency, low investment, please contact with us for solution.
1. Simple technical process with MRC technology, less land occupation with skid-mounted
design, easy installation and operation, low investment from China manufacturer;
2. Flexible gas flow for gas source with unstable pressure, equipment with great adaptability for different gas composition, bigger operating capacity range;
3. Suitable for remote area working condition that lack of water, power source. The whole system high automation grade and remote monitoring.
4. The unique electromechanical connection bridge technology make the installation no need welding on site, all the skid can be installed or disassembled within 20~50 days;
5. Transportable design, maximize use ratio of the equipment.