40ft Skid Mounted Compressor Supplier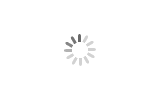 40ft Skid Mounted Compressor Supplier
1. Skid mounted natural gas compressor, easy installation.

2. Various model of skid mounted compressor to meet complex working condition.
Supply scope:

We mainly have D, M, W, Z series compressor unit, with flow capacity ranges from 180 Nm3/h to 6000Nm3/h. Our compressor has been widely used in CNG mother station, CNG daughter station and CNG standard station etc. For many years, the compressor could run stably and has good performance.
CNG Mechanical compressor unit
Input pressure
0.4~200 Bar
Outlet pressure
2.2 / 2.5 / 3/ 6 / 210 /250 Bar
Flow capacity
180~6000 SM3
Cooling type
Air or water cooling
Lubrication type
Low oil or Non oil
Suct TEMP
About 30 ℃
Cooler TEMP
≤45 ℃
Power
Electrical motor
Control
PLC
Stages
1~5
Pls send your detail demands to us