Gas Mobile Refilling Unit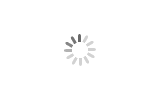 Gas Mobile Refilling Unit
1. Flow capacity range from 600-4000Nm3/h, e.g. for a 2000Nm3/h MRU with two dispensers, to refilling 4 units CNG bus or NGV vehicle at same time.

2. Customized design as per customer project requirements, optional gas generator integrated design, optional gas storage package 600Nm3-5500Nm3 (40ft MRU), optional high speed CNG dispenser quantity (2-4 dispeners).

3. Explosive-proof PLC and power supply cabinet; Alarm system to monitor all station parameters, with automatically leakage detection, water level, oil level alarm function.
CNG Mobile Refilling Station, MRU, is a new designed integrated gas refilling station, with hydraulic piston compressors, which is highly efficient, mobile, low energy consumption, oilless lubricating, low noise, easy deployment.
This MRU station is skid mounted design in 20ft or 40ft container, complete mobile, with optional gas storage package, optional CNG dispensers.
The MRU station work with CNG transportation container, enable it do gas refilling as a daughter station in existing gasoline or LPG station, or in satellite gas station.