DOT Standard 40ft CNG Skid Container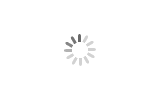 DOT Standard 40ft CNG Skid Container
Gas container for CNG are approved by DOT 3A approval, with working pressure 3600Psi,
CNG capacity around 7700Nm3 for land transportation or marine transportation purpose.

Please contact with us by email or whatsapp if you have any question, thank you very much !
CNG long tube skid container is a special standard ISO 40' container that built up by high pressure jumbo tubes, as containment device of CNG ( Compressed Natural Gas ), high pressure valve & tubing system, as gas inlet & outlet, monitoring cabinet, and container steel structure frame, as container cover and hoist points.
This type of CNG long tube skid container widely used at CNG station, industry plant for gas storage cascade , also used for short & medium distance transportation of CNG from marine gas well, CNG mother station, etc.
CNG long tube skid container is a high-tech CNG mass storage equipment, the main features are: high security, high reliability, large storage volume, easy operate, low maintain cost, long service longevity.