High Pressure CNG Cylinder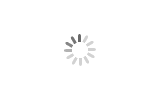 High Pressure CNG Cylinder
CNG cylinder for vehicle, we supply as per ISO11439, ISO11119 standards, with working pressure 200 Bar, water capacity from 20 Litres to 200 Litres in single cylinder, inspection by BV or TUV, with life time quality guarantee.

Both CNG type 1 and CNG type 2 are available, supply quantity upto 30000PCS per month, offer most competitive price and fast delivery, wooden pallet sea worthy packing.

Along with CNG cylinders or CNG tanks, we offer package conversion kits and technical solution for diesel truck conversion into gas fuel, by changing new gas engine.
CNG cylinder for various of vehicle available, water capacity from 20Litres, 28Litres, to 40Litres, 60Litres, 80Litres, 145Litres, 200Litres, for private car, bus, pickup, truck, etc.
Based on customer need, we can give customized design for cylinder length, weight, quality standards, we have more than 120 sizes available for selection.