Customized Sales High Pressure Natural Gas storage Cylinder Quotes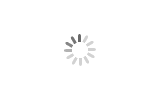 High Pressure Natural Gas Cylinder
High pressure gas cylinder are available from 20L to 260L as per ISO11119, ISO11439, ISO9809 standard.
Sales High Pressure Natural Gas Cylinder,Customized gas storage cylinder Quotes
1. Mandatory BV third party inspection audit during production.
2. Two years' quality warranty time with spare parts.
3. After-sale service by professional team technical.
4. Life time warranty for jumbo tubes.
Related Products